PLATINUM CRISPR evaluates the effectiveness of sgRNAs based on their folding patterns and sequence composition.
PLATINUM CRISPR predicts the sgRNA secondary structure according to rules derived from secondary structure features.
PLATINUM CRISPR is the only online tool comprehensively addressing correct folding and sequence composition of sgRNAs.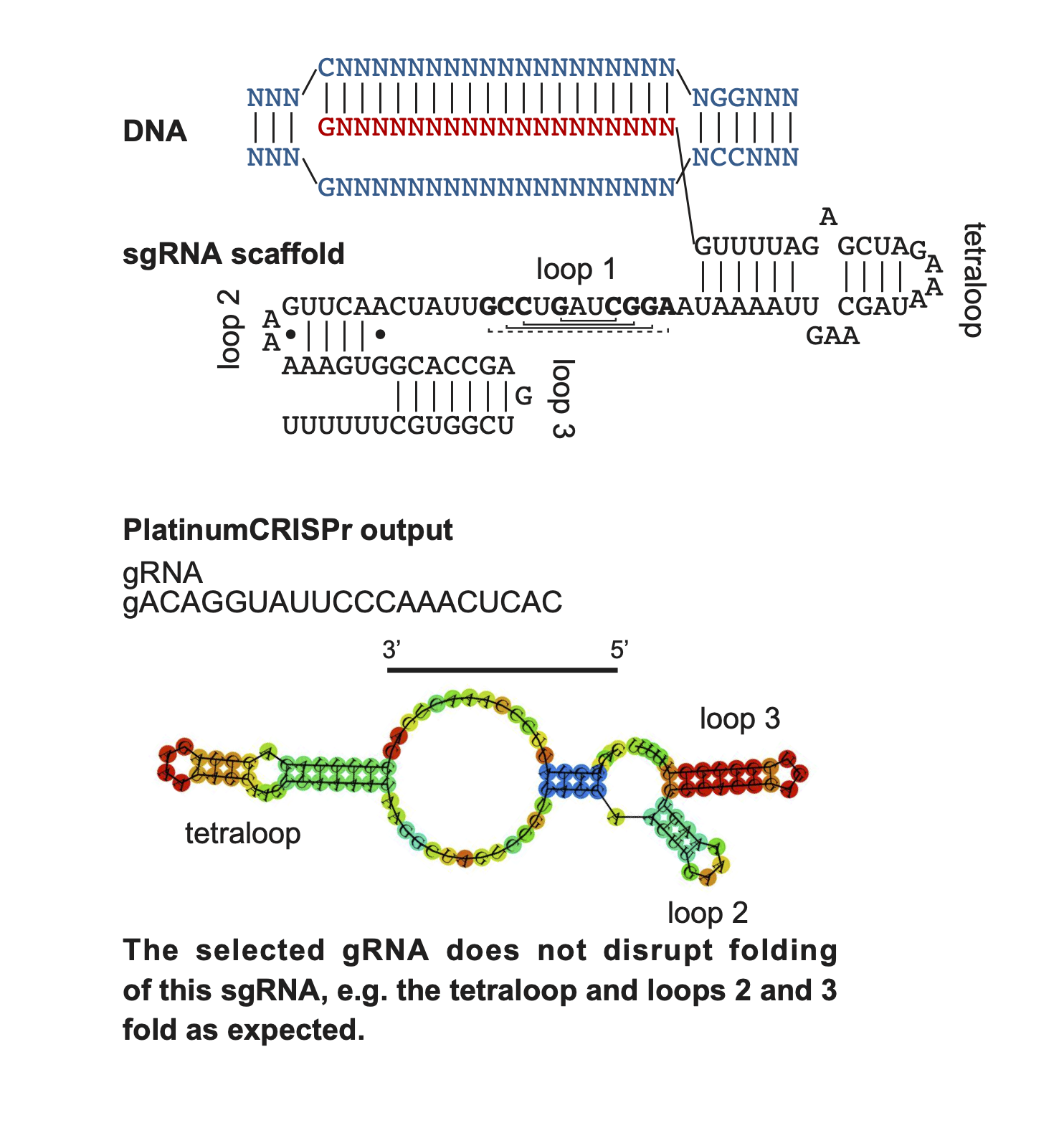 The constant part of the sgRNA directing Spy Cas9 for DNA scission consists of a fused crRNA and tracrRNA and adopts a characteristic folding important for Cas9 activity.
Glossary:
sgRNA: single guide RNA
gRNA: guide RNA, the 20 nucleotides (red) complementary to the target site in the DNA (blue, protospacer) followed by NGG
CRISPR: Clustered Regularly Interspaced Short Palindromic Repeat
crRNA: CRISPR RNA
tracrRNA: trans-activating RNA
protospacer: target site in the DNA followed by NGG
PAM: protospacer adjacent motif (NGG)

Privacy | Legal | Freedom of Information | Cookies | Accessibility